Waterwell Drilling & Grouting
Waterwell Drilling
CETCO® TABLETS create a chemically resilient, low-permeability seal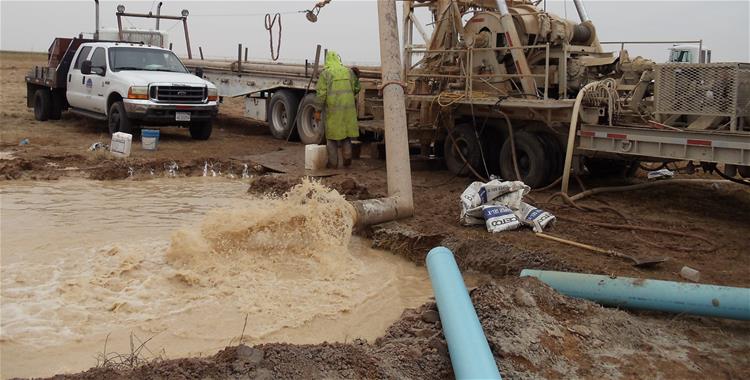 Our line of premium CETCO® Grouts are an ideally cost-effective, safe and simple way to ensure that the annular space between the borehole and casing are permanently grouted and eliminate the possibility of ground water contamination. Most of our water well drilling grouts are NSF/ANSI Standard 60: Drinking Water Treatment Chemicals -- Health Effects certified, which is the nationally recognized health effects standard for chemicals which are used to treat drinking water.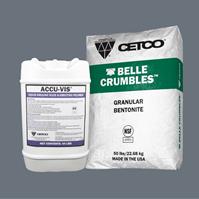 ACCU-VIS® & BELLE CRUMBLES
ACCU-VIS & BELLE CRUMBLES blends a granular bentonite with a consistently controlling liquid polymer to form a slurry that provides an economical way to seal and grout boreholes, well casings, and earthen structures. Once set, the slurry forms a complete grout seal with low permeability.

BENTONITE TABLETS: BREAKING THROUGH THE MYTHS AND MISUNDERSTANDINGS
Hoffman Estates, IL
Breaking the myths about structural integrity and placement for bentonite tablets.
DOWNLOAD FULL CASE STUDY